Bishop Dr. Valli Y. Walton Senior Pastor & International Overseer spiritoflife136@aol.com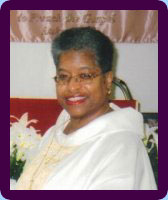 Bishop Dr. Valli Y. Walton is Founder, President & CEO of Spirit Of Life FellowshipTM, a local community non-denominational Christian Church with a global vision of evangelism, discipleship training and missions outreach. SOLF is known as "The Oasis of Love". Once you visit you will never be the same.
Bishop Dr. Valli is a true servant-leader with apostolic vision positioned as Senior Pastor & International Overseer of Spirit Of Life FellowshipTM USA [aka "SOLF"] and Spirit of Life Mission Churches and Ministries International. Her love for children and church leaders [Bishops, Pastors, Evangelists, Prophets and and other Christian Workers] has earned her the title "Mother of Nations" in places like Spain, India, Africa and the Philippines. Throughout India she is likened in many places unto the Late Mother Theresa and called "Mother of India".
Husband Reverend Haywood Walton, Sr. [Retired College Staff Assistant] serves as Professional Counselor to the local Church body.
A counter-part umbrella ministry within India is Spirit Of Life Mission [aka "SOLM-Chennai"] located in Chennai. There, SOLM Directors Rev. Dr. S. Hannah Nesamani and Rev. S. Thambi work diligently to encourage and minister to local area pastors and other charitable groups and organizations that help the poor. A special work is extended to the leper colonies and among the dalits. Many are provided with skills training to help them become productive members of society. Inter-state communications for SOLF are coordinated for the Bishop by SOLM - Chennai. There is a special ministry for girls and women. Son Ranjan heads up the Youth Ministry and is currently a Seminary Student in pursuit of his Doctoral Degree.
Bishop Dr. Valli has been a great source of encouragement to poor pastors in remote village communities often neglected by those renown. Her prayers are said to reach heaven and have caused many miracles around the world. She is a gifted Psalmist, Bible Teacher, Spiritual Mentor and Coach; an Apostle to the Nations. Her ministration is welcomed locally and internationally. She is a Lifetime Member of the Executive Board of Elders with MCWE in San Diego, California.
For information on how she can be a blessing to your organization by training and teaching Leadership Development & Empowerment, Missions & Evangelism Training, Schools of Ministry [Prayer, Healing, Holy Spirit, Spiritual Warfare and Biblical Economics] also preaching engagements and motivational conferences, workshops and seminars.
Please write to:
Spirit Of Life Fellowship
ATTN: Bishop Dr. Valli Y. Walton
Leadership Institute
P.O. Box 136
Purchase, NY 10577-0136

Or Email: spiritoflife136@aol.com

Reverend Haywood Walton, Sr., B. Th, M.Div. Senior Pastor & Counselor PastorHaywoodSr@aol.com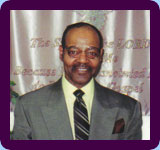 Serves as a Senior Pastor of Spirit Of Life Fellowship's local church chiefly in the role of Counselor, Intercessor and Teacher. A former University Staff Assistant, Pastor Haywood brings to the ministry experience as a laborer and one who has experienced several miracles from the Lord. He emphasizes seriousness as a believer. Pastor Haywood is a no nonsense Minister who is loyal, witty and filled with great wisdom. His vision is to see growth in God's people as they come to realize their Kingdom authority.





Elder Leonie E. Douglas Associate Pastor & Chief Presiding Elder RevLeonie@aol.com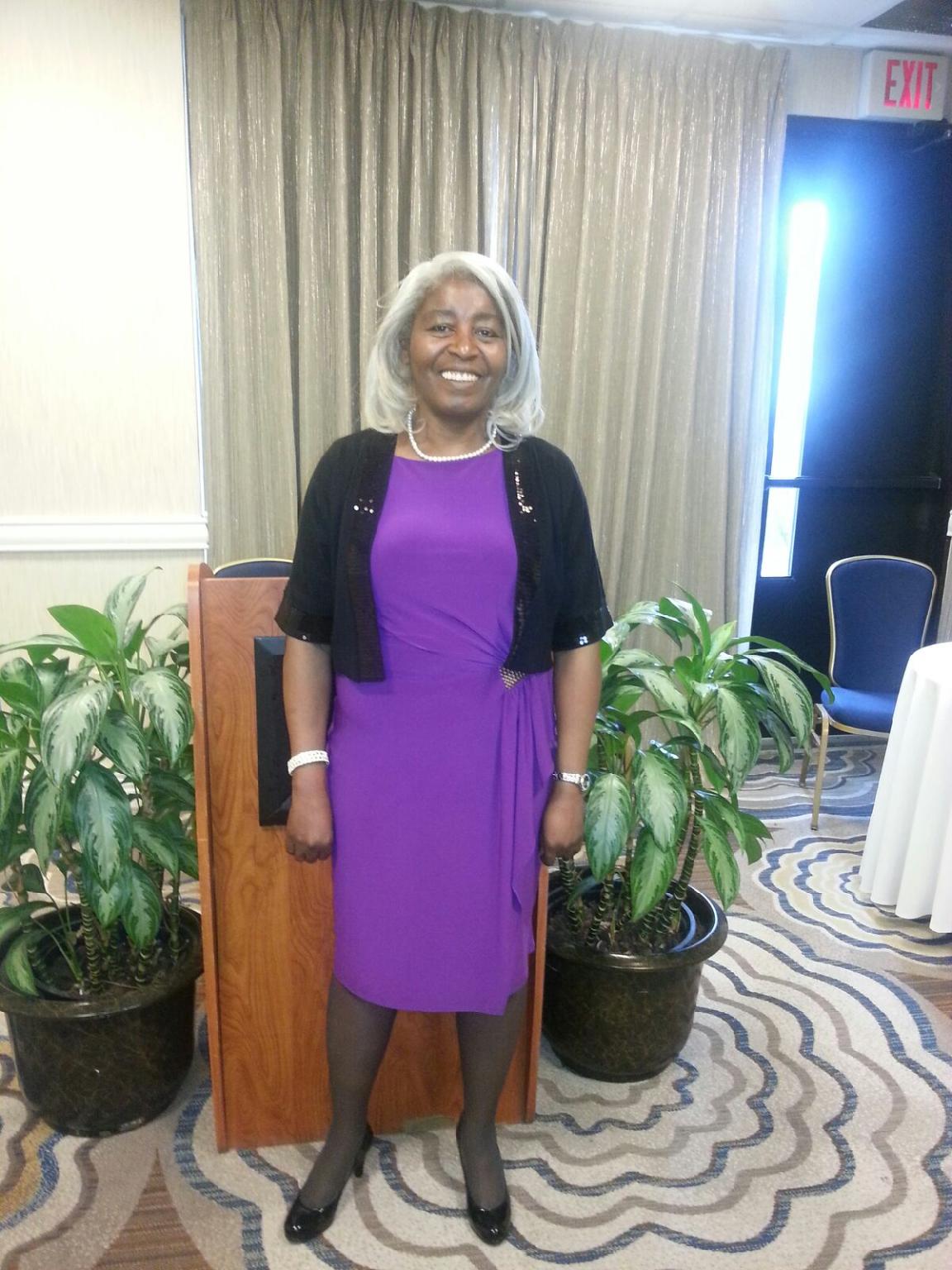 Elder Leonie E. Douglas works faithfully alongside Bishop Dr. Valli as Associate Pastor of Spirit Of Life FellowshipTM. She is a founding member of the Church with a unique gift of encouragement and teaching on Christian Stewardship. She brings to the ministry many years of experience as a government Accountant who has served her community as Deputy Treasurer, Comptroller, and Treasurer to villages and cities. Our Presiding Elder Leonie is regarded as a woman of integrity and impeccable witness.
Presiding Elder Leonie has a smile on her face that never diminishes. It is like a trademark. Regardless of events [positive and negative] that come her way, she never complains. She serves as the Chief Finance Officer of the Church and on the Executive Board of Directors as Executive Secretary.
Presiding Elder Leonie is a Chairman's Council Missions Board Elder who faithfully serves and supports the vision of this ministry. She is faithful and loyal!

Evangelist [Reverend] Joanna D. Bennett, R.N. Missionary & Intercessory Team Leader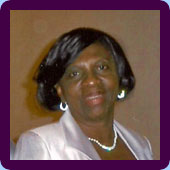 Serves as SOLF's Intercessory Prayer Team Leader, Pastoral Care Coordinator and ministers on SOLF's Worship Team. She is a traveling Missionary with Bishop Dr. Valli and often ministers on Prayer in the Life of God's Leaders. Evangelist Joanna is also a faithful member of the Missions Executive Board of Elders. In addition to her work within her local Church, Evangelist Joanna works as a volunteer for MCWE's Prayer Team. The MCWE ministry is based in San Diego, CA.







Evangelist [Reverend] Loretta Mayweather SOLF Local Minister & PC Elder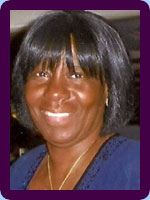 Serves as a Member of SOLF's President's Council Missions Board of Elders. She has a heart for children and youth and provides Christian Educational training for young children up to age 12 through a local home study fellowship group. Children are taught Biblical Principles through Bible Reading, Scripture Memorization and Crafts.










Maureen Benain Deaconess & Church Clerk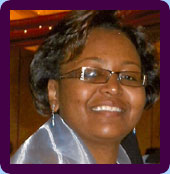 Maureen Benain is both a committed Deaconess and official Church Clerk of the Spirit Of Life FellowshipTM. Her gift of gracious hospitality is evident to all she encounters. She also has a deep interest in children and the elderly.
Deaconess Maureen is also a gifted Poet. Her poems are quite inspirational with a mark of sophistication. She is a true armor bearer to her Bishop.







Vanessa Collazo Local Missionary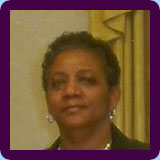 Serves as Administrative Assistant on the SOLFI Executive Board of Directors. Vanessa enjoys working with children and the Elderly. Her gift of creativity with crafts [Vanessa's Favors for All Occasions] has earned her a reputation as a much sought out helper for weddings, anniversaries, graduations, birthdays and other religious and social events.








Rev. Dr. S. Hannah Nesamani & Rev. S. Thambi SOLM Directors - Chennai, South India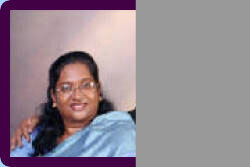 Rev. Dr. S. Hannah Nesmani & husband Rev. S. Thambi are the Directors of Spirit of Life Mission - Chennai, South India. Their mission helps the poor throughout India with great impact upon the youth, women [including widows], children and among the dalits. They work among the leper colonies, provider leadership and job skills training to many. SOLM Chennai is the coordinating local office within India where umbrella ministries may receive prayer and attend local meetings. Certain business matters may also be funneled through Chennai to New York.
SOLM Chennai assists many orphaned children at Hannah's Home.
Both are faithful, committed, loyal co-laborers with Spirit Of Life FellowshipTM USA and lovingly call upon the Bishop as "Mother".

Apostle Ralph Eze West African Representative - Nigeria phoneapostle@yahoo.com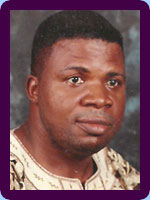 Serves as West African Representative for SOLF USA. He is consecrated as a Chief Apostle in Africa and a published author of two great books on spiritual warfare: Dynamite: The Violent Prayers and The Power of Prayer and Fasting. Apostle Ralph is responsible for coordinating Bishop Dr. Valli's meetings, food, transportation, housing and security arrangement in Nigeria, West Africa. He is her secure armor bearer. Apostle Ralph is a much sought after deliverance minister and travels extensively throughout Africa, Asia, Europe and the United States. He is considered an honorable son in the ministry and often ministers at Revivals for SOLF's local church.







Apostle Bertram Agbanusi SOLM Director - Onitsha apostleberty@gmail.com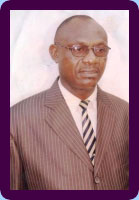 Apostle Bertram Agbanusi is SOLM's eastern Nigeria Leadership Director overseeing the Onitsha Office of Spirit of Life Mission. He has served faithful with SOLF for 8 years and brings to the organization excellent administrative and managerial skills.
Apostle Berty as he is commonly called is a great Evangelist and World Missionary. He engages in very large crusades within towns and villages throughout Nigeria and other African nations as well as Asia. Many crusades and healing services have touched the people of India in a mighty way.
Monthly skills development sessions coupled with prayer are hosted through SOLM Onitsha where ministers come to be trained for effective evangelism and missions. The atmosphere is one that creates awareness and passion for souls that are perishing. This work is joined with Berty Agnbanusi World Outreach Ministries. Follow up with Christian discipleship is cooordinated through the Macedonia Endtime Ministry.
Apostle Berty is a man of God who is honest, faithful and accountable. His ministry records are impeccable!
He is married to a wonderful woman of God, Mrs. Kate Ijeoma Agbanusi.

Apostle Gideon Mudenyo Field Ministry Correspondent - East Africa gmudenyo@gmail.com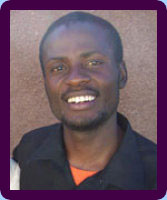 Apostle Gideon Mudenyo is a committed Prayer Warrior for SOLF and faithful traveling evangelist of The Lord's Ministries, Kenya, East Africa. He is a Chief Intercessor for Bishop Dr. Valli and works throughout Kenya with local pastors to spread the Good News ministering to the poor and a lost and dying generation. There they host many evangelistic crusades and leadership training sessions.
After evangelism, the ministry provides tracts and bibles to new converts and if there is no church in the vicinity TLC will plant one. The need is great and Apostle Mudenyo along with a great Team of other men and women of God is training many leaders to take part in their efforts.
Apostle Mudenyo is anointed of God to heal the sick, cast out devils and put the witch doctors to flight! He has also seen many witch doctors come to the Lord following great signs and wonders by the Holy Spirit during his ministration. He serves as Chief Mnistry Field Correspondent for Missions in Kenya, East Africa.
He is happily married to wife, Evelyn who shares in this great work of missions. www.thegracepointministries.org

Bishop Antonio Decena Regional Presiding Elder - Southern Philippines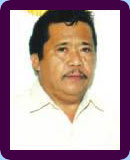 Serves as SOLF Regional Presiding Elder, Southern Philippines and Senior Pastor of Spirit of Life Mission Church – Surigao City. He is a church planter and former Seminary Instructor at the Asia Pacific Bible Seminary where Bishop Dr. Valli received one of her doctoral degrees. Bishop Tony as he is called, is faithful, committed and insightful. He is also very persistent, diligent and a faithful steward of God's resources. Bishop Tony is often called to teach leadership development to Pastors within the Philippines and assists coordinating Bishop Dr. Valli's Conferences and Missions Outreaches within the Philippines.





Support Spirit Of Life FellowshipTM
with Online Shopping...